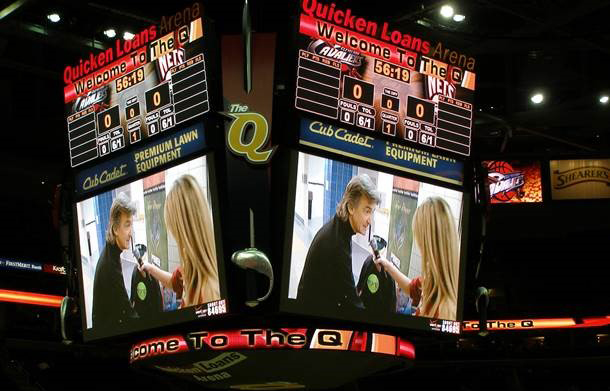 Dr. Gordon has been featured in prestigious national
and regional media outlets from USA Today to CNN
Health, sharing his AED initiatives, activism and
charity endeavors. His local notoriety has not only
garnered him awards but local coverage in the Akron
Beacon Journal, on PBS, Fox TV, ABC, NBC and more.
He has also received positive publicity and accolades
for his debut book No Storm Lasts Forever. He is also
a regular contributor to psychology Today and hosts
a podcast "The Conscious Cardiologist" featured on
his website.
In the Media
Television / Videos


Placing AEDs for Police Officers

Fox News 8


NewsNite host Jody Miller talks with Dr. Gordon about his efforts to place AEDs in Summit County schools & discusses his book No Storm Lasts Forever, which shares how, following a personal tragedy, he was able to transform suffering into insight.

NEWSNITE


Dr. Gordon placing AEDs in Summit County schools

ONN


Dr. Gordon discusses Automated External Defibrillators.

PBS Akron/ Forum 360


Father Norm interviews Terry Gordon, retired cardiologist, author, & motivational speaker

Heart to Heart--Spirit at Work


No Storm Lasts Forever

LILOU MACE-JUICY LIVING TV

Print

Local Heart Association Lobbies for More AEDs in Schools

Dr. Terry Gordon learned to view life through spiritual lens

On-Line

CNN Health
Cardiac-arrest victims' parents push for school defibrillators

CNN Health
After freak accidents, parents renew call for school defibrillators

Psychology Today
Embrace the Falls of Your Life

Radio

WROL 950 AM (Boston, MA)

The Frankie Boyer Show

A Better World (Progressive Radio Network)

Host: Mitchell Rabin

WRPI-FM (Albany/Troy , NY) "In the Spirit" with Gary Goldberg
KSCO-AM (Santa Cruz, CA) Dave Alan Show: Nighthawk

KYMN-AM 1080AM & FM 95.1Teri Knight Show: 15 with the Author         
WAIF 88.3FM (Cincinnati) Whole Living Radio with host Tara Robinson

KAHI-AM (Sacramento) "Pop-Off with Mary Jane Popp"                             
WGFT /WASN (Youngstown, Ohio)"The Louie Free Radio Show"